The Eco-Patch
The Potrero Gateway Eco-Patch seeks to jumpstart planting of SF Native Plants that provide critical habitat by demonstrating how they can be used in a garden setting. The project launched in October with sheet-mulching in advance of planting in November. The first phase is the Eco-Patch test garden, which is a year-long project funded by the GBD that will test SF Native Plants for site suitability, aesthetics, and habitat value.
Help Us using iNaturalist
As our intention is to increase biodiversity with the Eco-Patch, we need help with biodiversity documentation via iNaturalist. A project is set up on iNaturalist that includes a ¼- mile radius around the site. We are looking to both document existing conditions as well as track the impact post-planting in October. In addition, knowing what butterflies, insects, and birds are already present can help inform our plant selections to fortify the habitat of those already in the area. Your contributions via iNaturalist will help us collect this important data!
Interested in Volunteering in the Future?
If you are interested in volunteering for ongoing weeding or planting efforts, please email pgploop@gmail.com.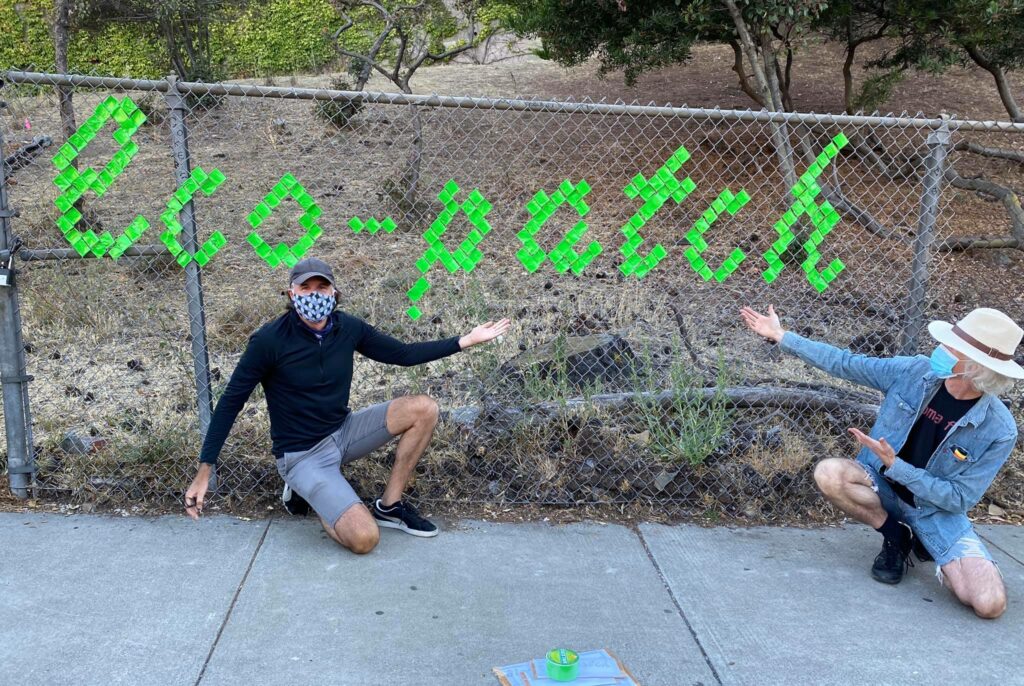 Check out our flyerwhich explains the project Flyer