Wednesday morning (3/12/2014) Dianne, Umesh, Sheldon and Jean were joined by Bionic landscape designers Sarah and Marcel at a meeting we had requested Supervisor Cohen to set up with city agencies.   Present were Mat Snyder from planning, Robin Havens from OEWD and Michael Reibe from SFMTA.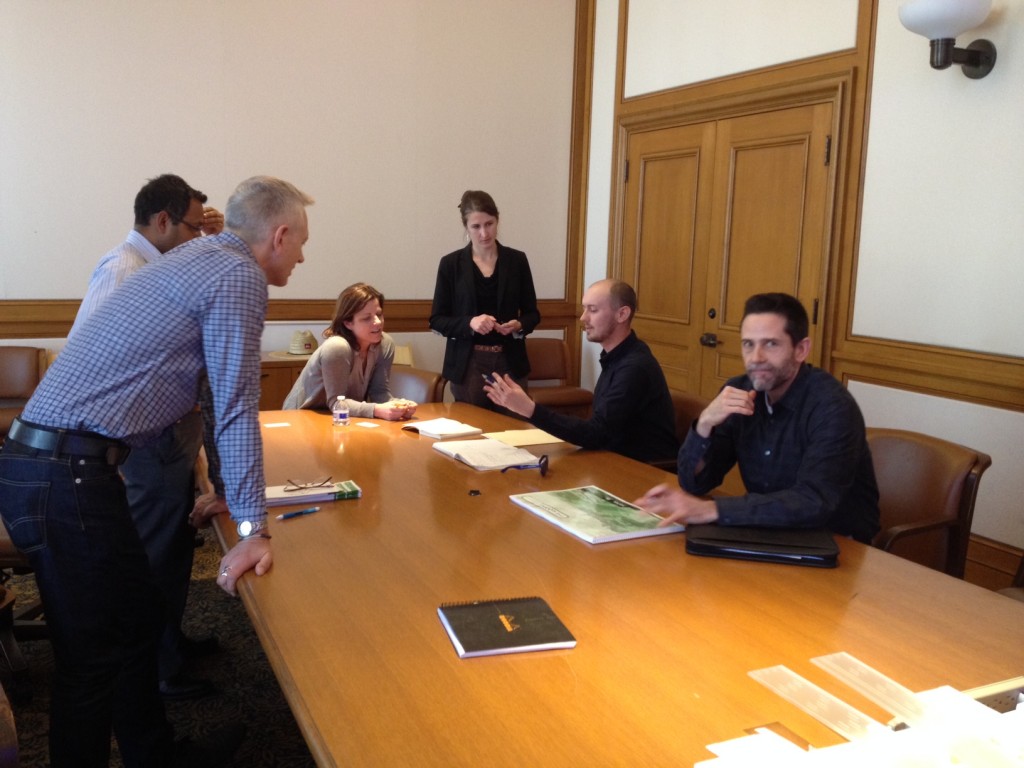 Sheldon, Umesh, Dianne, Sarah, Michael and Mat discussing traffic calming
We asked to meet with them in order to get some background on:
Planning – How to we connect with planners and get in line for Eastern Neighborhood Impact Funds from the Open Space budget.
OEWD – How did the city go about funding the new dog park-skateboard park on Caltrans Property in SOMA?
SFMTA – How can Portero Hill Traffic Calming funds for Vermont Street be spent to best support the new park.
For the next step, Supervisor Cohen will set up a meeting for us with Mohammed Nuru of DPW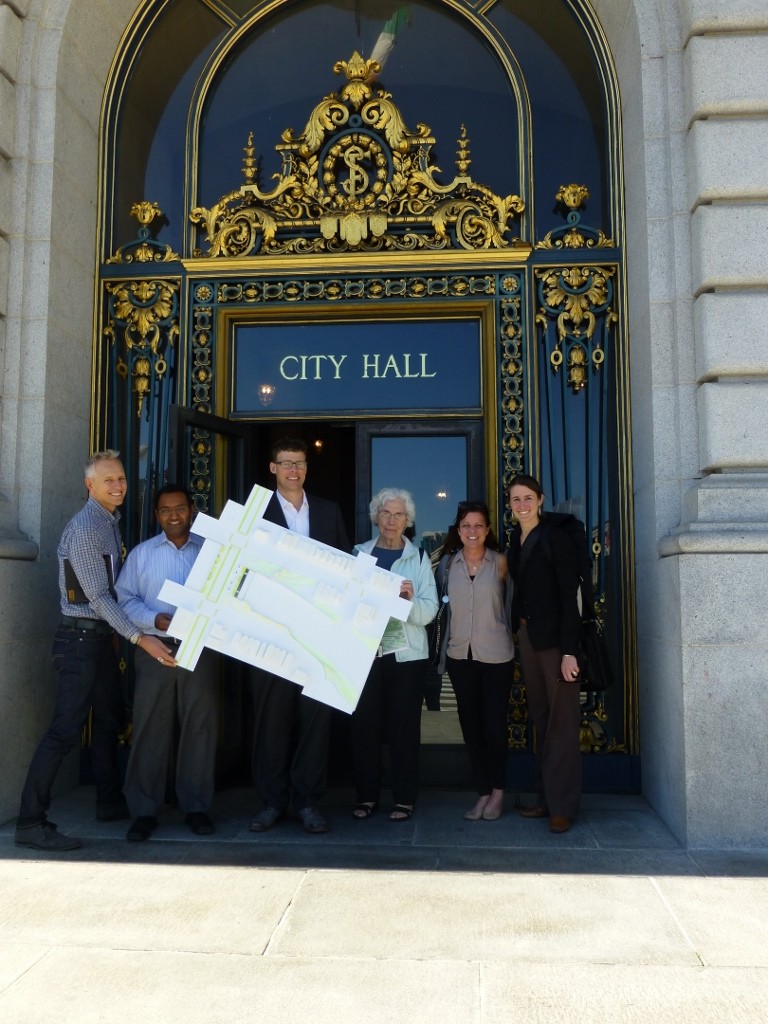 Sheldon, Umesh, Marcel, Jean, Diane and Sarah with the Loop Model