The Potrero Gateway Park  Project focuses on the Caltrans right-of-way area between the four streets: 17th and Mariposa, San Bruno and Vermont.   The goal is to transform neglected open space into positive active open space.  To do this we are adding
       *    Art Under the Bridge
       *    Upgraded bike lane on 17th
       *    Bulbouts at corners for pedestrian safety
       *    Native Habitat Demonstration Garden
       *    Green Wall/Fence where needed to replace chainlink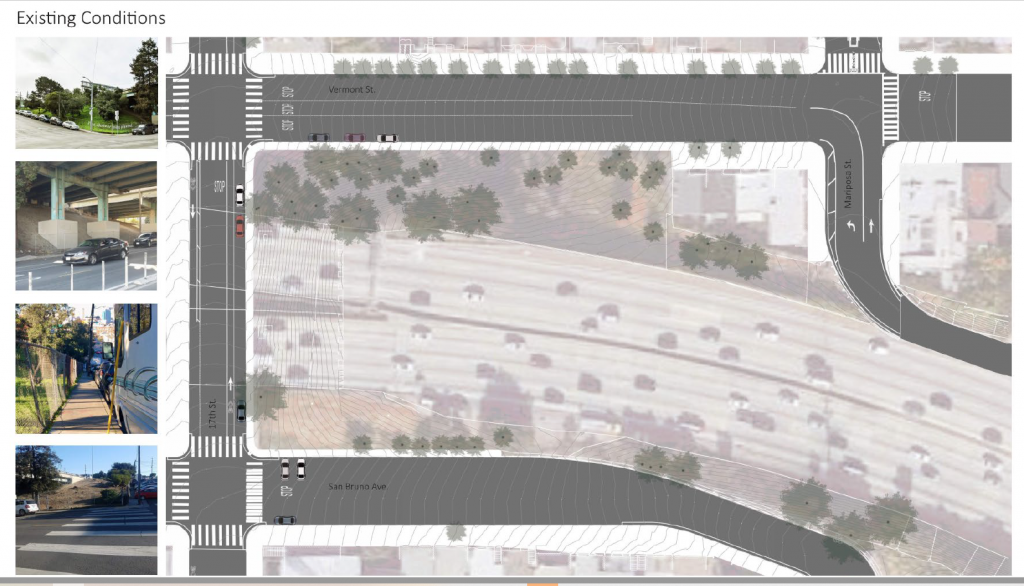 Ideas for Art Under the Bridge include Lighting and Movement.  The Project is working with the San Francisco Arts Commission on this part of the project.

City Agency Presentations made to the PGP Steering Committee:
* Public Works March 2, 2020: Potrero Loop Stakeholder Mtg_3_2_20
* Public Works April 2020: Potrero Gateway – SFAC Cost Estimates 2020-07-10
* Public Works May 6,2020: 2949J_L_BASE VERMONT ST PLAN
* SF Art Commission Report June 2020: Potrero Gateway Art Enrichment Report